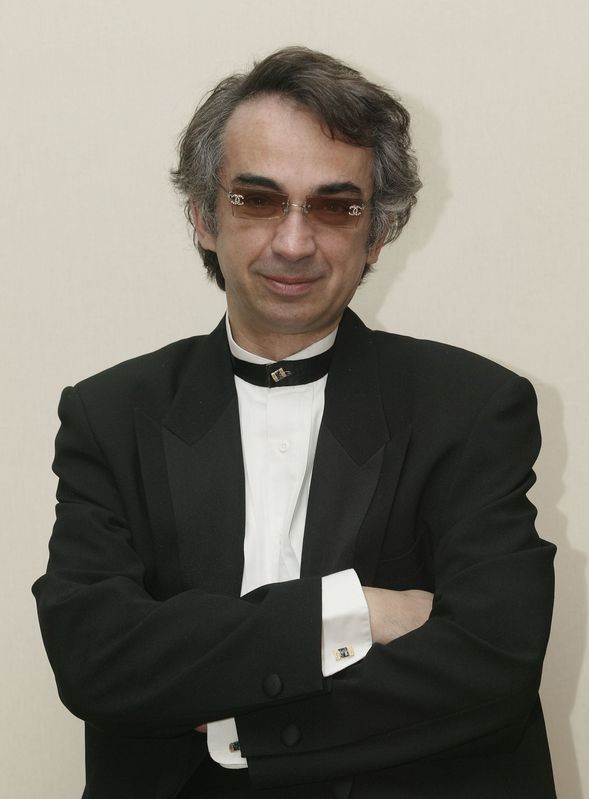 BÉLA NAGY
violinist and composer,

the exclusive concertmaster
and founder of the
Failoni Chamber Orchestra.
In 2006 he received the
Cross of Merit of the
Hungarian Republic Gold Grade
from the President of the Hungarian Republic.


He obtained his diploma as a violinist in 1981 at the Liszt Academy of Music, as a student of Margit Lányi. His teachers included Dénes Kovács, András Mihály and Vilmos Tátrai.

During his studies he participated in several important competitions. In 1977 at the Leó Weiner Chamber Music Competition he won first prize in the string quartet category. In 1980, at the International Violin Competition of Zagreb he received a scholarship to study with Henrik Schering in Paris. In 1981, at the Jenő Hubay Violin Competition he won second prize. Following this he received a two year scholarship to Moscow at the Tchaikovsky Conservatory.

After graduation in 1980, the Symphonic Orchestra of Kuopio in Finland contracted him as its first concertmaster. At the same time he also played in the Finnish National Opera of Helsinki. In addition, he was also the soloist of the Finnish Radio Orchestra.
In 1982, Nelly Failoni arranged for him to audition for
Giuseppe
Patané
, who was working as a conductor in Budapest at that time. Being the director of the San Carlo Opera he immediately contracted the young violinist to work in Naples.
From 1983, he worked in the Toscanini Orchestra of Parma and at the same time also for the Parma Opera Orchestra and the Camerata Orchestra di Parma. Between 1984 and 2012 he had been a member of the Hungarian State Opera Orchestra.
Thereafter he worked at the Turkish National Opera in Samsun as first concertmaster until the end of 2015.
In 1983, he founded the Budapest Chamber Orchestra with the conductor Tamás Pál and he was the concertmaster until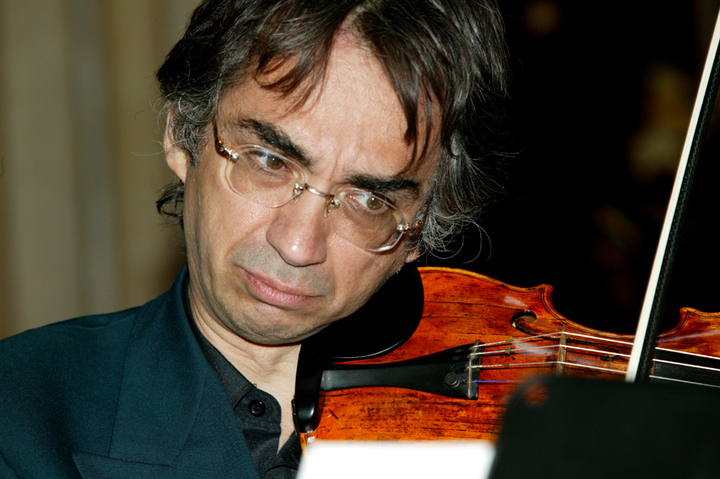 1987. In 1988-89 he participated in several tours abroad with the company of Hungarian Virtuosos.


Holding the exclusive right to serve

as the concertmaster, he founded the Failoni Chamber Orchestra of the Hungarian State Opera, with which he has made more than 160 grand concerts and 65 full length CD recordings since 1990. His most significant solo albums were recorded at NAXOS music company.

He worked together with world famous artists as a concertmaster and soloist at several important, large events, including:

Ennio

Morricone

(Hungarian State Opera, 1995)

Éva

Marton

- Éva

Pánczél

- Sándor

Sólyom Nagy

- Júlia

Vajda

(Liszt Academy of Music, 1998)

José

Cura

(Erkel Theatre, 2000)

Placido

Domingo

(UTE Stadium, 2002)

José

Cura

(Margaret Island Open-air Stage, 2003)

Jewish Summer Festival (Synagogue of Dohány Street, 2005)

Placido

Domingo

- Erika

Miklósa

- Andrea

Rost

-

Zucchero

(Stadium Ferenc Puskás, 2005)

Andrea

Bocelli

(Budapest Sports Arena, 2005)

Eszter

Sümegi

- Derek

Lee

(Liszt Academy of Music, 2006)

Five Concerts with the Roma and Sinti String Orchestra (Frankfurt, 2006)

Tamás

Vásáry

- Xavér

Varnus

(Liszt Academy of Music, 2007)

Charity Gala Evening on behalf of Peter Cerny Foundation (Palace of Arts, 2009)

Erika

Miklósa

- David

D'Or

(Synagogue of Dohány Street, 2011)